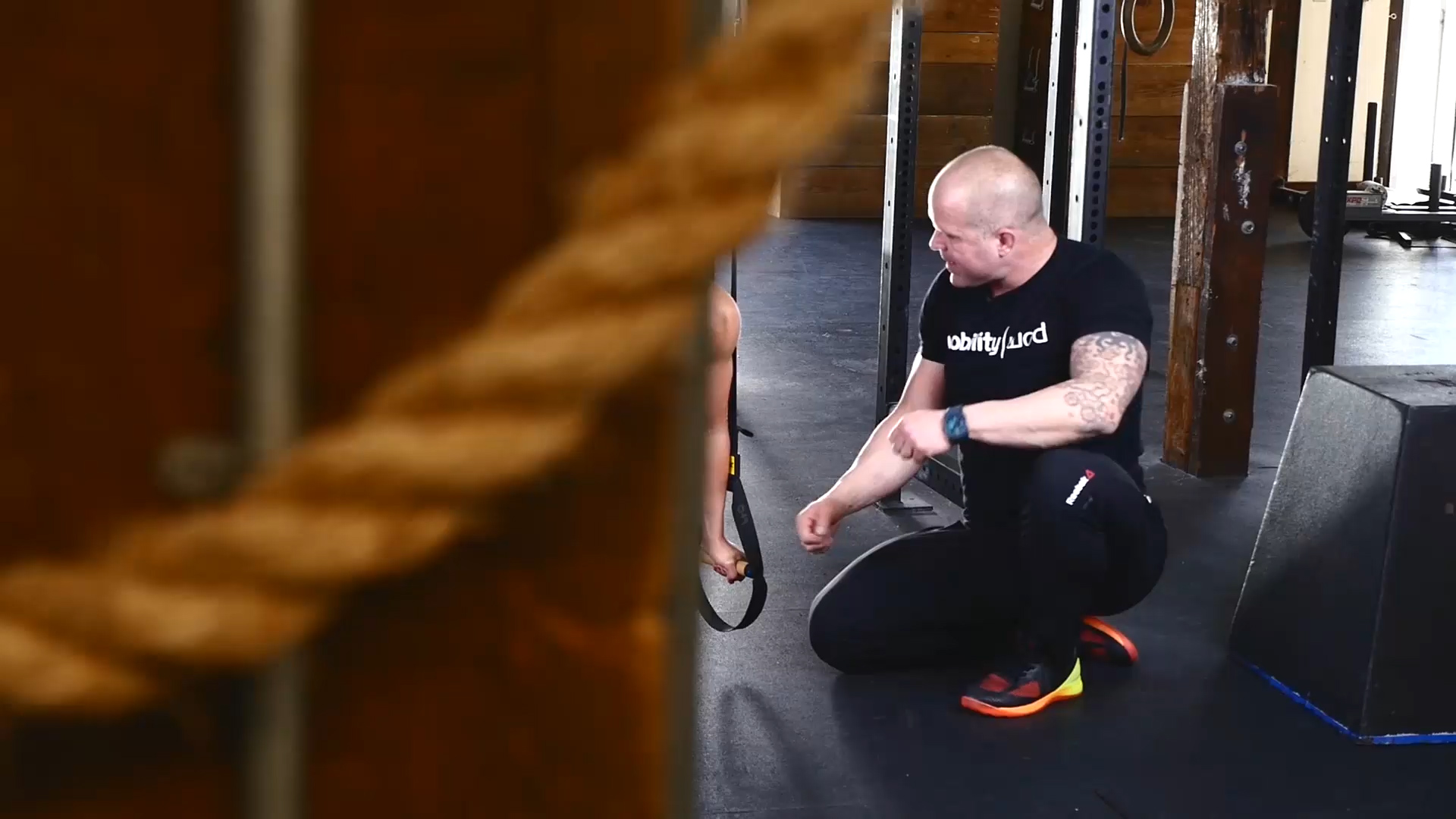 TRX DUO TRAINERTM
THE BENEFITS OF GYMNASTICS RINGS. THE ACCESSIBILITY OF TRX

POWER IN STABILITY.
Take your strength and core stability to the next level with the immense challenge of the TRX Duo Trainer™.
STRENGTH TRAINING EVOLVED
This is the next level of bodyweight training, designed to challenge elite atheletes with a more demanding dual-anchor-point design.
INNOVATIVE DESIGN
TRX Duo Trainer features improved ergonomics for support during dips, pull ups, muscle-ups and more-reducing injury risk.
A COMPLETE SOLUTION
The perfect complement to the TRX Suspension Trainer, the Duo Trainer unlocks new possibilities for your training.
BY THE BEST. FOR THE BEST.
TRX Duo Trainer™ was created in partnership with MobilityWOD's Kelly Starrett DPT to ensure a simple, yet challenging and focused system for developing greater levels of strength, mobility, endurance and flexibility.
TOTAL-BODY POWER
The instability created by the dual-anchor-point design forces athletes to stay stable while generating force for a core-strengthening, total-body workout.rabiner.
LIMITLESS PROGRESSION
Using your body weight and gravity as your resistance means you can never outwork or outgrow the Duo Trainer. Just reposition hands or feet to change difficulty.ier trainers.
ENDLESSLY VERSATILE
Infinity anchors and loops make length adjustments simple, while foot cradles allow for a wider variety of exercises.

SHOP TRX
SHOP NOW
TRX® SIGNATURE PRODUCTS
Whatever your goals, TRX has the tools to help get you there.