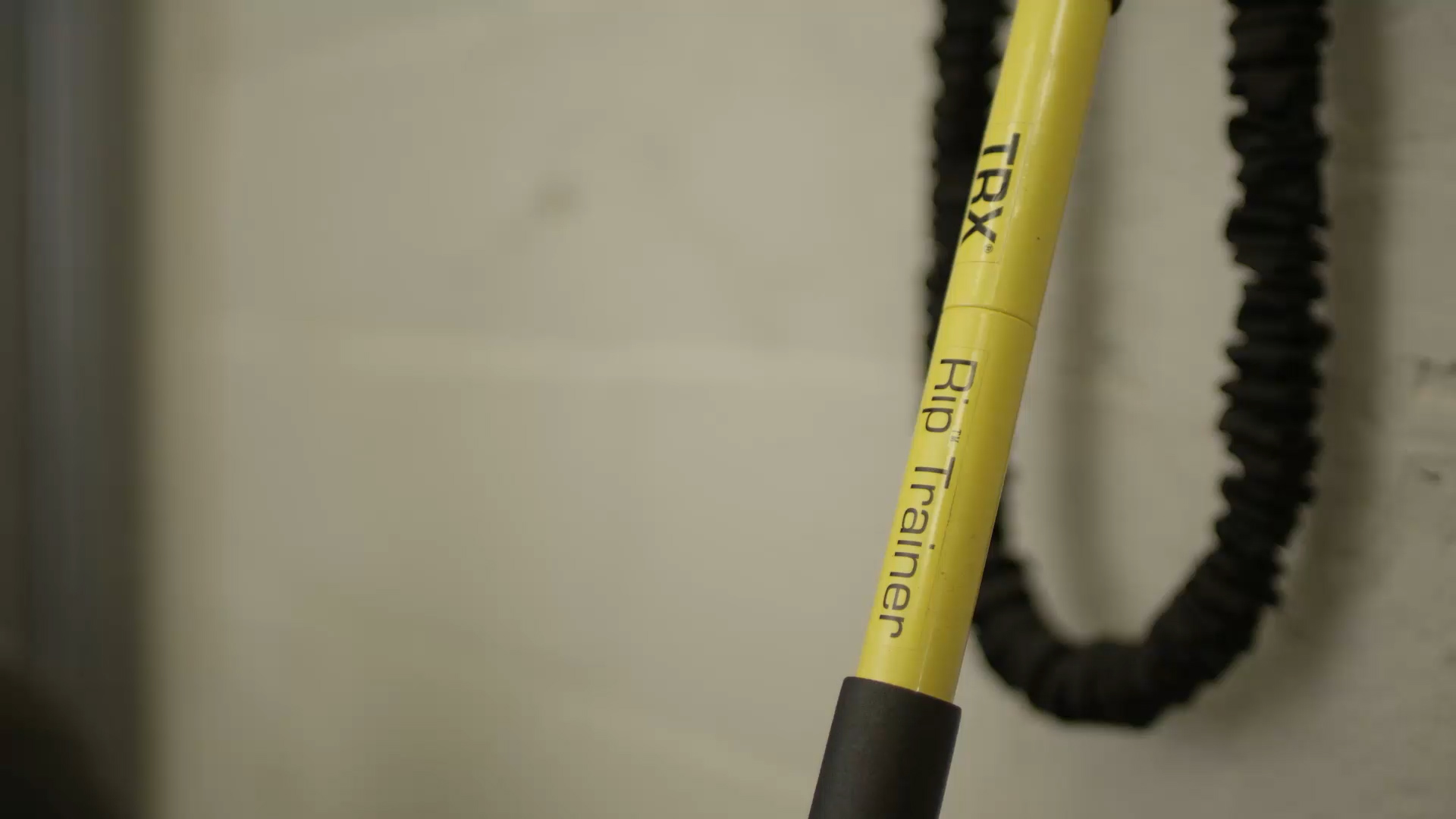 TRX RIP TRAINERTM
IMPROVE STABILITY AND STRENGTH TO ELEVATE YOUR PERFORMANCE FROM THE CORE OUT.
A STRONGER FOUNDATION.
TRX Rip Trainer™ strengthens core muscles with exercises focused on rotational power, creating the necessary foundation for a high-performance body.
REACH THE NEXT LEVEL
Athletes ofall disciplines will immediately see the benefits of TRX RIP Trainer: improved rotational power and limitless progression.
IT'S SIMPLE
From the equipment to the included workouts, we've made strength simple so you can focus on getting better.
THE ULTIMATE COMBINATION
Activate your entire body in more powerful ways by combining RIP Trainer with a TRX Suspension Trainer.
IGNITE YOUR CORE
The TRX Rip Trainer™ combines a resistance cord and weighted bar, creating an asymmetric load for explosive core and cardio training.
STRENGTH WHERE IT COUNTS
Get more explosive in your movement. Strengthening your core muscles unlocks so much more: agility, balance, conditioning, and rotational force..
FREE ONE-YEAR APP SUBSCRIPTION
Each Rip Trainer comes with a free one-year subscription to personalized workouts in the TRX app—including for specific sports like lacrosse and golf.
TRAIN EVERYWHERE
TRX Rip Trainer is incredibly portable and simple to attach almost anywhere, providing a challenging workout any time you're up for it.
POWERING PERFECTION
The TRX Rip Trainer powers professional athletes everywhere, helping them stay on the field longer and perform at a premier athletic level.

SHOP TRX
SHOP NOW
TRX® SIGNATURE PRODUCTS
Whatever your goals, TRX has the tools to help get you there.