BUILT FOR MEMBERS, TRAINERS & BUSINESS
TRX MAPS performs a complete body movement scan in under 30 seconds. Results are delivered on-screen and via email, with targeted exercise plans that address areas of weakness.
CONTACT TRX HK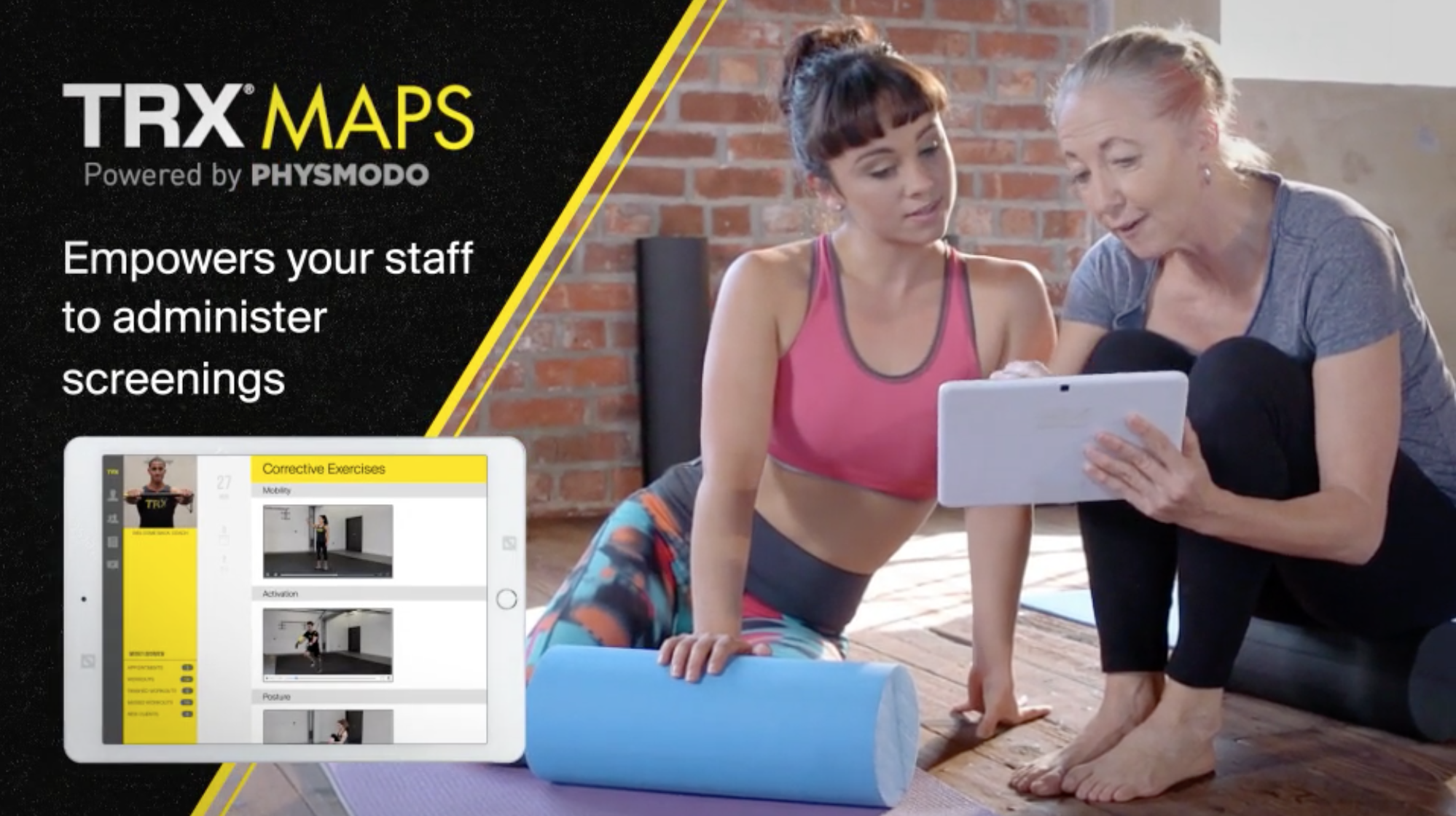 BUILT FOR YOUR BUSINESS
TRX MAPS WILL:
Drive Lead Gen
Enhance and Up-Sell PT and SGT
Increase Member Engagement
FACT: On average, commercial fitness facilities have around 8% of their members in Personal Training or Small Group Training.
USE TRX MAPS TO START THE CONVERSATION WITH THE OTHER 92%.
SIMPLE MOVEMENT, DETAILED MOVEMENT SCAN
3 SQUATS  |  30 SECONDS  |  FULL BODY MOVEMENT SCAN
Identifying movement inefficiencies across four critical categories: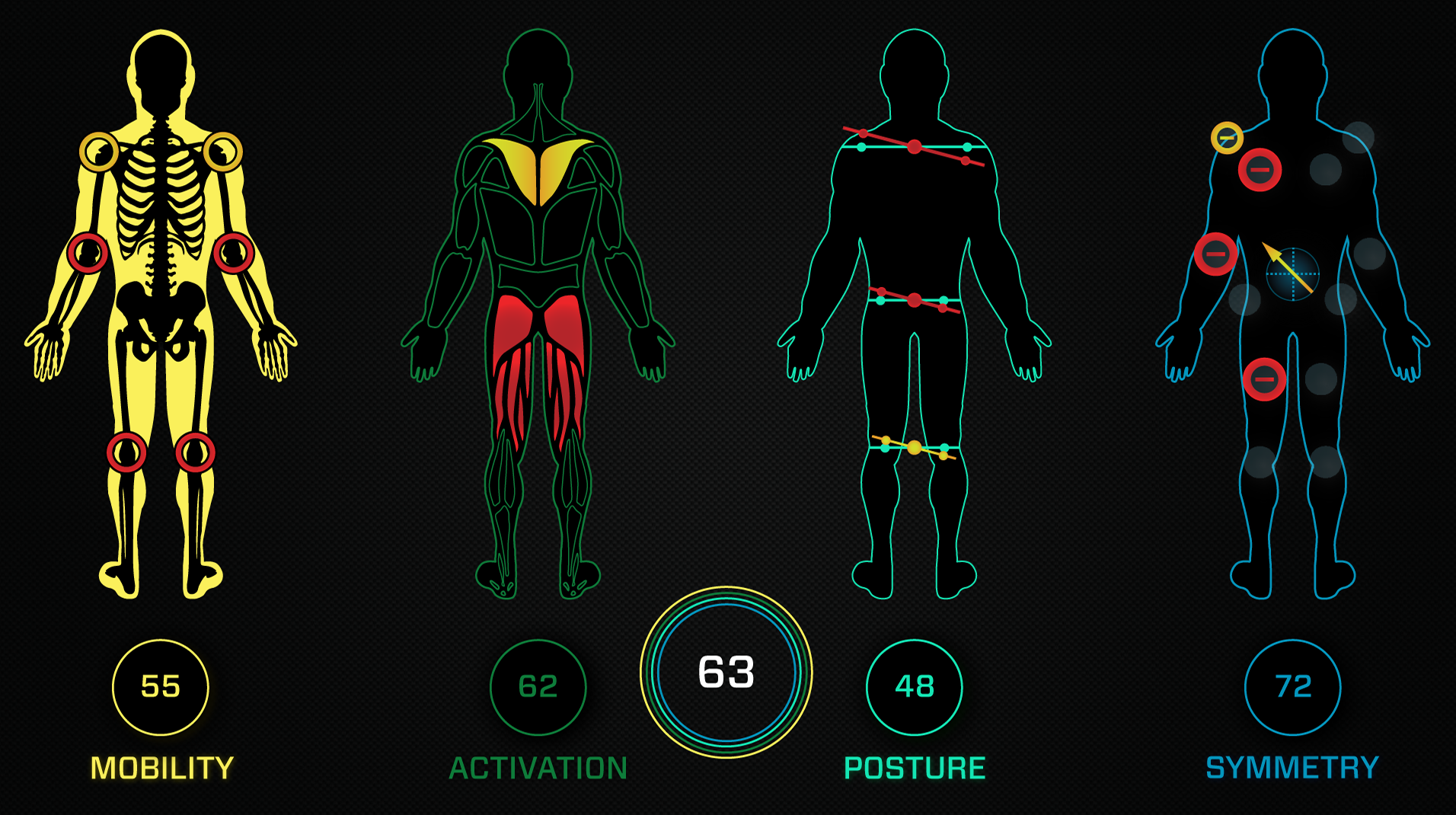 GET PERSONALIZED EXERCISES
IMPROVE HOW YOU MOVE
DIGITAL DELIVERY & TRX APP INTEGRATION
Through analysis of each individual's movement, TRX MAPS pushes a customized exercise plan designed to improve inefficiencies in Mobility, Activation, Posture and Symmetry. With regular scans, individuals can watch their progress over time.
TRACK PROGRESS
Individual results and exercises are delivered via email and stored in the TRX app so members can track their progress after each scan.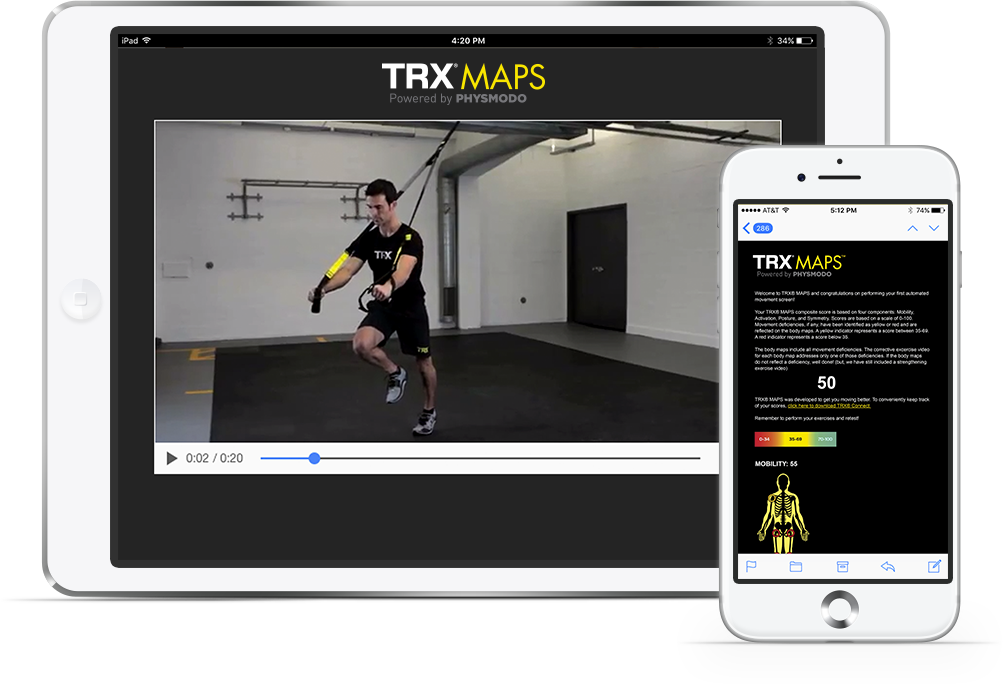 ADD VALUE TO YOUR BUSINESS
Gyms, clubs and speciality studios use TRX MAPS to engage, track and challenge their members…and it's fun!
The simplicity of the assessment means no special staff training or certification is necessary.
Trainers and Facility Owners access TRX MAPS through the TRX Digital Pro.

TRX® SIGNATURE PRODUCTS
Whatever your goals, TRX has the tools to help get you there.